CENTRAL

LONDON

OSTEOPATHY

AND SPORTS INJURY CLINIC
You might have an exact idea of what type of treatment you would like to choose in the Central London Osteopathy and Sports Injury Clinics e.g. osteopathy, physiotherapy, acupuncture, sports massage, shiatsu, reflexology, cranial osteopathy etc…
But with so many treatment choices, most of our new clients will initially see one of our osteopaths or physiotherapists, who are skilled in making the correct diagnosis and treatment plan.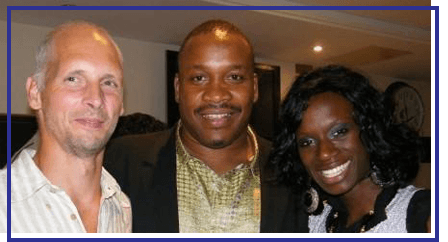 Double World heavyweight Champion, Tim Witherspoon with osteopath Torben Hersborg and sports massage therapist Nusrat Ceesay.
Physio Treatment by Ange
During my business trip to London, I twisted my back and was in pain. I found Central London Osteopathy and got an appointment just a couple of hours later. I was referred to Ange who treated me very professionally in such a way that may back was much better after the session. He has a very good understanding of the body and knew exactly what to do. I definitively can recommend Ange and the osteopathy

Chronic Pains
Outstanding clinic. I have been seeing Torben and Stephanie for 18+ months. Their combined expertise helped me overcome a long-term back/hip issue, and uncovered the source of the problem almost immediately after more than 10 years of seeking treatment elsewhere. On-going treatment with Stephanie has been an absolute game-changer, and has allowed me to get back into weight training pain free. Can not recommend highly enough!

Neck Pain Treatment
Amazing team, very very good at sports or pain relief both for massages and osteopathy. i wont go anywhere else