MANUAL LYMPHATIC DRAINAGE at the Central London Osteopathy and Sports Injury Clinic
Manual lymphatic drainage is a slow relaxing treatment where the fingers and hands move in gentle light-touch subtle movements activating the lymph and interstitial fluid circulation. The complete body can be treated and this is excellent for fluid retention and relaxation as the parasympathetic nervous system is stimulated. Specific areas of the body can also be drained according to the condition being treated.
All manual lymph drainage techniques have specific similarities in that the fingers and hands move the skin in rhythmic movements encouraging the lymphatic vessels to contract in a more organized way. Repetitive light movements are used and these are adjusted according to the type of tissue being worked.
MLD can be of great benefit for lymphodemas caused by surgery where lymph nodes or lymph vessels have been removed for example during the removal of carcinomas.
During the healing stages after various cosmetic surgery such as abdominoplasty, liposuction MLD can increase the healing rate of the area and thus increase the speed with which the client can
Manual Lymphatic Drainage, MLD is used by patients to benefit conditions such as:
Fluid retention
Aching limbs
Oedema
Multiple Sclerosis
Chronic Fatigue Syndrome (ME) & fibromyalgia
Assisting with weight loss
Alleviation of Adiposis and Cellulite tissue
Immune system support
Stress
Tiredness
Sprains
Arthritis
After Liposuction Abdominoplasty Cosmetic Surgery
Headaches & Migraine
Relaxation to aid insomnia, stress, loss of vitality along with poor memory
Manual Lymphatic Drainage is popular for reducing cellulite and as a regular treatment to maintain improvement
The aim of treatment for lymphoedema with Manual Lymphatic Drainage is to relieve discomfort and improve function by reducing swelling and to prevent more build-up of fluid. Lymph drainage is also performed after liposuction surgeries and post cancerous lymphoedemas.A lot can be done to manage lymphoedema, but it is a long-term problem. Although the swelling can usually be reduced, there is always a risk of it coming back. It may take several weeks or months before you notice any real improvement, but with treatment the affected part of the body should become less swollen, easier to move and less uncomfortable.
Trusted by Olympic Champions.
Trusted by Olympic Champions.
Open 7 days/week.......Saturdays........Sundays
Open 7 days/week.......Saturdays........Sundays
Emergency appointments often available
Emergency appointments often available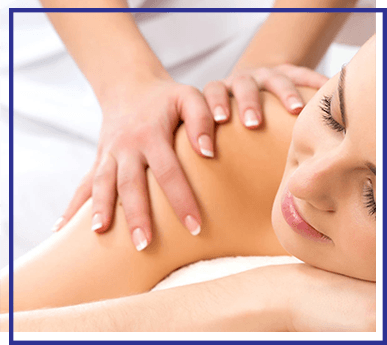 MANUAL LYMPHATIC DRAINAGE CLINICS NEAR ME IN LONDON
Helps reducing swellings in the tissues
Lymphoedema after cancer treatment
The most common areas for lymphoedema to occur after cancer treatment are:
In the arm after breast cancer treatment to the armpit in the leg if cancer or its treatment affects nodes in the groin area or the pelvis. The affected arm or leg may become swollen, stiff, uncomfortable and awkward to move, making it difficult to do daily activities, such as dressing or washing. Lymphoedema can develop weeks, months or even years after cancer treatment and it is difficult to know who will be affected or how bad the lymphoedema will be. Although lymphoedema is usually found in an arm or a leg, other parts of the body can also become swollen. There may be swelling of the chest or abdomen (trunk) or groin. Swelling of the breast or chest area can sometimes occur after breast-conserving surgery. If the lymph nodes in the neck are affected, the face may swell, but this is rare.
It is not possible to replace lymph nodes that have been removed or lymphatic vessels that have been damaged, but there are things that can help preventing lymphoedema. Once lymphoedema has developed it cannot be cured permanently. However, it can usually be reduced and controlled. Before treatment of the post cancer lymphoedema we will request your doctors permission to perform the treatment on the affected areas under the condition that the cancer is successfully treated.
Our Lymphatic Drainage Therapist
Katherina Zur, manual lymphatic drainage
Katherina started as a complementary and beauty therapist in 2001. She has worked in many well known 5* hotels including The Sanderson, One Aldwych and Sofitel Hotels. She is fully qualified in Anatomy, Physiology, Body Massage, Indian Head Massage, Manual Lymphatic Drainage, Pregnancy Massage and Reflexology. She is fully insured with ITPI.
With osteopathy, physiotherapy and MANUAL LYMPHATIC DRAINAGE clinics in kings cross and Shoreditch, we are conveniently located for Central London, the City, North, Moorgate, West, South and East London. Our Pentonville Road clinic is serving Islington, Moorgate, Kings Cross, Euston, St Pancras, Moorgate, West end, Camden, City, Chelsea, Harley Street, Kensington, Knightsbridge and post codes: N1, W1, W2, W8, NW1, WC1, WC2, EC1, EC2, EC3, EC4, SE1 for a complete health care.
Our Hoxton clinic is serving Shoreditch, City, Hackney, Canary Wharf, Liverpool Street Moorgate and post codes: EC1, EC2, EC3, EC4, E1, E2, N1.