Welcome to Pregnancy massage in London
Massage during pregnancy not only makes a woman feel pampered, but offers undeniable physical benefits as well.
Pregnancy massage can relieve fatigue, help in relaxation, enhance sleep and calm an active baby.
Pregnancy massage can :
Alleviate backaches
Reduce fatigue
Relieve leg crampsThird Trimester
Reduce edema
Enhance sleep
Relieve your aches and pains
While prenatal massage is suggested for nearly all moms, there are considerations for the safety and comfort of mother and baby.
Please acquire a doctors note for appointments made in the first trimester.
Any involved complications as pre-eclampsia, gestational diabetes, etc., will require a note as well.
Trusted by Olympic Champions.
Trusted by Olympic Champions.
Open 7 days/week.......Saturdays........Sundays
Open 7 days/week.......Saturdays........Sundays
Emergency appointments often available
Emergency appointments often available
PREGNANCY MASSAGE IN THE 2nd AND 3rd TRIMESTER
During the 2nd and 3rd trimester of the pregnancy, massage can stimulate blood flow, which may assist in the prevention of anemia.
An increase in muscle tone and flexibility will occur, aiding in alleviating leg cramps and muscle spasms.
The pregnancy massage is very similar to ordinary massages, however the pregnancy massage is performed by a trained specialist in prenatal massage who understands the individual needs of the expecting mother – and baby. Muscular discomforts, such as cramping, tightening, stiffness, tension, and knots, can all be alleviated.
Massage can help relieve depression or anxiety caused by hormonal changes one is experiencing.
Pregnancy massage relieves many of the normal discomforts during pregnancy, such as backaches, stiff neck, leg cramps, headaches, oedema, and sore, swollen ankles and feet.
Pregnancy massage increases local and general blood circulation, which brings more oxygen and nutrients to the cells of both the mother and foetus. This means greater vitality and less fatigue for mother and better nourishment for her baby.
Pregnancy massage can help relieve depression or anxiety caused by hormonal changes is experiencing.
Pregnancy massage helps nervous tension, which helps the mother sleep more easily and more deeply.
Massage can be used during the birth to make it easier and more comfortable for the labour.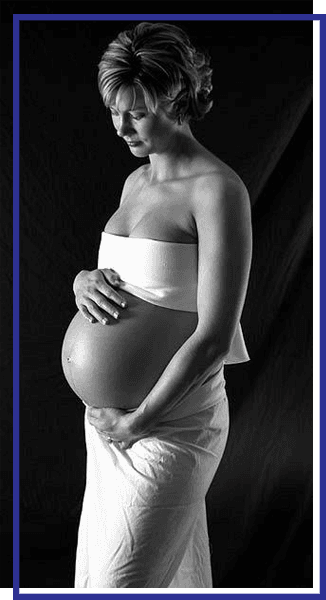 Pregnancy Massage
Change, even welcome change is stressful. The tension caused by stress, along with the physical changes of pregnancy, can sap your energy for coping day-to-day. A soothing massage can relieve physical and emotional tension, help you sleep better, and boost your energy.
PREGNANCY YOGA
WHY DO YOGA DURING PREGNANCY?
Yoga is a gentle yet effective way of supporting and strengthening a woman's body during pregnancy.
Here are a few of the benefits of pregnancy yoga
Yoga improves circulation, thus improving overall fitness
. Yoga improves the lymph drainage, thus is great for fluid retention.
Stretching exercises and joint rotations in yoga help with cramping.
Leg strengthening exercises build up stamina, essential for labor.
Stretching also helps open and free up the pelvis. If there are constrictions or mal-alignments of the pelvis yoga can help create more space in the pelvis by releasing tension in these joints, thus creating more space in the birth canal, aiding labor.
Some postures can help relax baby and encourage baby to move into the correct position pre labor.
Yoga not only improves the strength of muscles in preparation for labor; but this developed strength helps the mother after the baby's born when there's no time for exercise.
A woman can be encouraged with yoga to be in touch with her body and the baby, developing a deeper awareness and deeper connection to her unborn child.
Breathing techniques in yoga help de-stress and relax the mind and body Working with the breath in Yoga calms the nervous system in the mother, thus sends calming messages to the baby, plus breathing in this way increases the amount of oxygen available to both mother and baby too.
In labor the breath is an essential tool and various breathing methods are useful at different stages of birth.
Breathing techniques can offer relaxation, respite and pain relief during labor. The practice of yoga alongside active birth techniques can offer new possible ways of viewing and experiencing birth.
Our Pregnancy Massage Therapists in London
Alexandra Evans, pregnancy shiatsu and pregnancy yoga
Alexandra Evans, pregnancy shiatsu and pregnancy yoga
Alex is a Shiatsu Practitioner, Bio-Dynamic Cranial Sacral Practitioner, Massage therapist and Yoga teacher. She has been practicing for over 12years and loves this work. She loves working structurally to stretch and release the body particularly the lower back and believes having a treatment helps boost the whole body not just the injured area. Many people also see Alex for regular treatment as a way of releasing the pressure of every day life and keeping themselves strong yet relaxed. She is excellent at getting you to deeply relax and let go, there's many a person that's fallen asleep during a session!! So don't be at all surprised….
She always works with an awareness of emotions and a sense of the whole. She also works with pregnancy and post natal and was quoted in The Sunday Times recently as "those in the know go to see Alexandra Evans". Taking time to de-stress even for an hour a week can make a marked impact on your life, give your body some quality respite to repair and relax itself.
Katherina Zur, pregnancy massage
Katherina Zur, pregnancy massage
Katherina started as a complementary and beauty therapist in 2001. She has worked in many well known 5* hotels including The Sanderson, One Aldwych and Sofitel Hotels. She is fully qualified in Anatomy, Physiology, Body Massage, Indian Head Massage, Manual Lymphatic Drainage, Pregnancy Massage and Reflexology. She is registered with ITPI.
If you search for a pregnancy massage clinic near me look no further.
With our Osteopathy, Physiotherapy,
Sports massage and Sports injury clinic in Shoreditch, we are conveniently located for osteopathy in Central London, the City, Angel, Islington, Canary Wharf, Docklands, North, West, South and East London and is easily accessible from anywhere in London via London buses and trains and whether you are local or not, we will do our best to make your journey worth it.
Nearest tube stations: Old Street, Shoreditch High Street, Moorgate and Liverpool Street.